Vacuum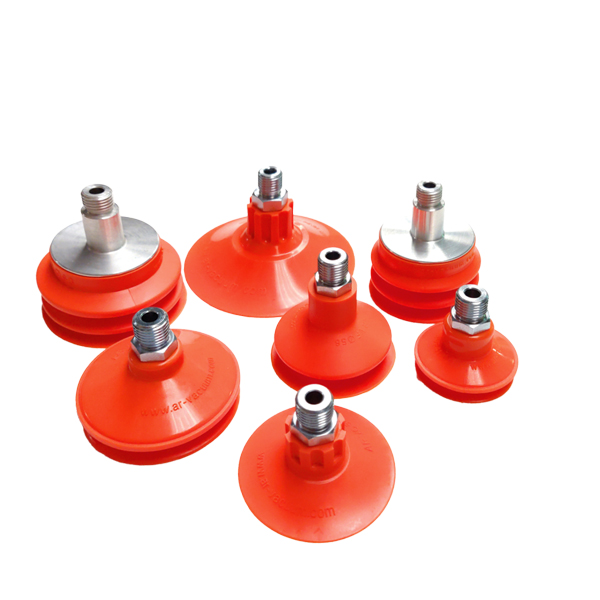 AR was born in 1975 with the aim of designing and manufacturing components and complete high-performance industrial vacuum systems. From 2022 it is part of Metal Work Group of Companies.
Applied in all types of industry, the components are characterized by their performance, quality and durability, improving productivity and energy efficiency. Their products respond to the need to optimize production processes with the help of vacuum technology.
Experience
Vacuum, used in all kinds of processes, industries and sectors, is one of the most versatile, economic and clean technologies that exist in the field of industrial automation. AR stands out as a specialist in industrial vacuum, allowing them to focus their efforts on all aspects of this technology.
Design and manufacturing
A large part of AR efforts focus on designing and developing new products. The end user then becomes a partner in finding solutions that fit the needs for industrial automation products.
AR controls the entire production process, which places them in a favorable position to offer customers over 3,000 references, multiple solutionsin industrial vacuum applications.
Solutions
Special Projects
Special solutions for the transport of bulk goods, with special attention to the needs of the pharmaceutical and food industry. This equipment is manufactured in response to the installation specifications of the client as well as their material compatibility requirements, environmental conditions and sanitation.
Robot Grippers
Study and manufacture of complete structures for fitting on any type of robot. Ready for pneumatic and electric connection.
Designed in accordance with each customer´s specific needs, palletizing, removal or fitting of parts, packing in boxes, etc.
Able to handle any object by vacuum, including pallets, simply and safely.
Vacuum Lifters
Manufacturing of all kinds of lifters for conveying metal plates of large dimensions, large-sized pieces of marble, concrete, plastic, glass, etc. and any kind of item with available surface can be hold by a vacuum system. The hold of the item to be conveyed is effected by suction cups, wich are fed from a vacuum station and a small electropneumatic panel which manages the level of vacuum and the safety system.
Typical design of these lifters enables the position of the suction cups to be adjusted easily when the dimensions of the object are to vary.
Optionally, lifters can be connected to an electric vacuum pump, powered by main network, or by batteries in an autonomous system.
Production programme