2020: Year of Compressed Air Treatment!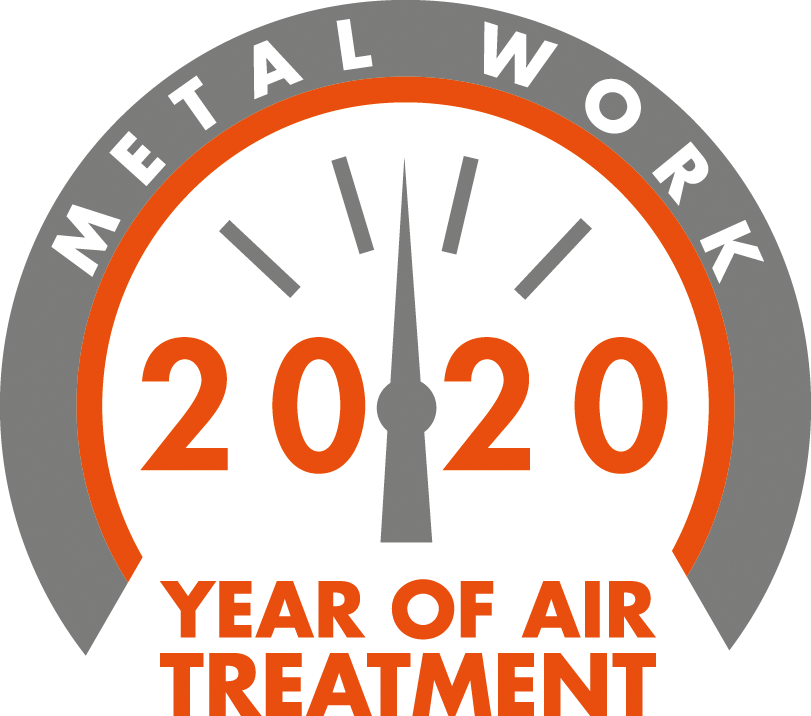 We have decided for 2020 to focus on a component that has always been fundamental for pneumatic automation: the Air Treatment Unit.
The Metal Work units - a comprehensive, unique range
The air treatment units that we have developed over the years represent an extensive range of products, with solutions so innovative that they have set the standard and led to various attempts to copy them.
It is difficult to list the entire range in a few lines, therefore please consult our product search for technical information on individual products, however a brief description of our range is included below.
An obvious starting point is the Bit Series, consisting of a compact, cost-effective line of products in engineered polymers for the regulation and delocalised filtration of small devices. Available with 1/8" and ¼" threads for capacities up to 600 Nl/min, the Bit range has the main functions (regulator, filter, filter regulator, purifier, lubricator and air vent). Also available is a specific version for water management made of endorsed materials.
Increasing in size takes us to the Syntesi® Series, available in sizes 1 and 2 with interchangeable threaded bushes in dimensions between 1/8" and 1" for capacities up to 7,600 Nl/min.
Syntesi® is a complete, modular and flexible range that includes V3Vs, regulators (individual or in a set), filter-regulators, purifiers, activated carbon filters, soft starters, pressure switches, lubricators, air vents and safety valves. This family of components is evolving continually (we recently added pilot-operated regulators and other new features are planned for 2020) and their enthusiasts have increased over the years.
It should be remembered that the Skillair Series, an 'evergreen' in our product range, with a flow rate of up to 20.000 Nl/min., also acts as a dryer or lubricator with automatic minimum level filling.
Let's now see the New Deal Series, which is mainly made of metal for heavy-duty work. With threads ranging from ¼" to 1" and flow rates of up to 4,500 Nl/min, the ND is designed for use in all heavy-duty applications requiring a particularly sturdy structure.
Not to mention the unique and inimitable ONE Comprehensive Unit, which encompasses in one engineering plastic block all the main functions of an Air Treatment Unit: including the V3Vs, filters, lubricators and pressure switches. All functions are accessible from the user side to facilitate the insertion of the product inside a sheet metal panel. ONE is also available in the version with the safety relief function.
Our overview ends up with a very short presentation of the High-Relief Regulator, which is particularly sensitive and normally used for manual precision regulations, and the vast range of electronic pressure regulators in the Regtronic Series.
Regtronic regulators ensure highly accurate pressure regulation, either from keypad or remotely, with M5 2" threads and flow rates up to 20,000 Nl/min.
But 2020 will bring important novelties as well
We never stop developing, numerous novelties are in pipeline also in the field of air treatment for 2020.
We have recently presented our new range of electronic pressure regulators, which are available in supply voltages of 12 to 24VDC, and feature new diagnostic functions and enhanced digital precision. The new range can be controlled either via analogue signal (0-10 VDC, 4-20 mA) or IO-Link interface.
The 2020 will also see the release of a new and complete range of electronic flow meters, covering a range of a few tenths to several thousands of Nl/min., designed for precise air flow metering and the monitoring of consumption.
But the novelties for 2020 do not stop here, we will release new ones in the coming months!